A low-friction way for publishers to monetize on Twitter.
Twitter is the fastest way to find out what's happening in the world, and video is the best way to show it. Today, publishers can post videos of up to 10 minutes with each Tweet. Even better, you can monetize those videos with Amplify Pre-roll.
Available to partners in the Amplify Publisher Program, Amplify Pre-roll automatically pair pre-roll from advertisers with premium, brand-safe video content on Twitter using the tags you've chosen for each video. It's an easy and effective way to drive additional revenue for publishers.
Learn more about the Amplify Publisher Program.

Easy monetization
Publishers simply opt-in their video content to participate in the revenue-share program.

Flexible settings
Publishers choose which of their videos to monetize and who can advertise against them.

Promoted content
High-performing videos may be amplified by brands to share content to wider audiences.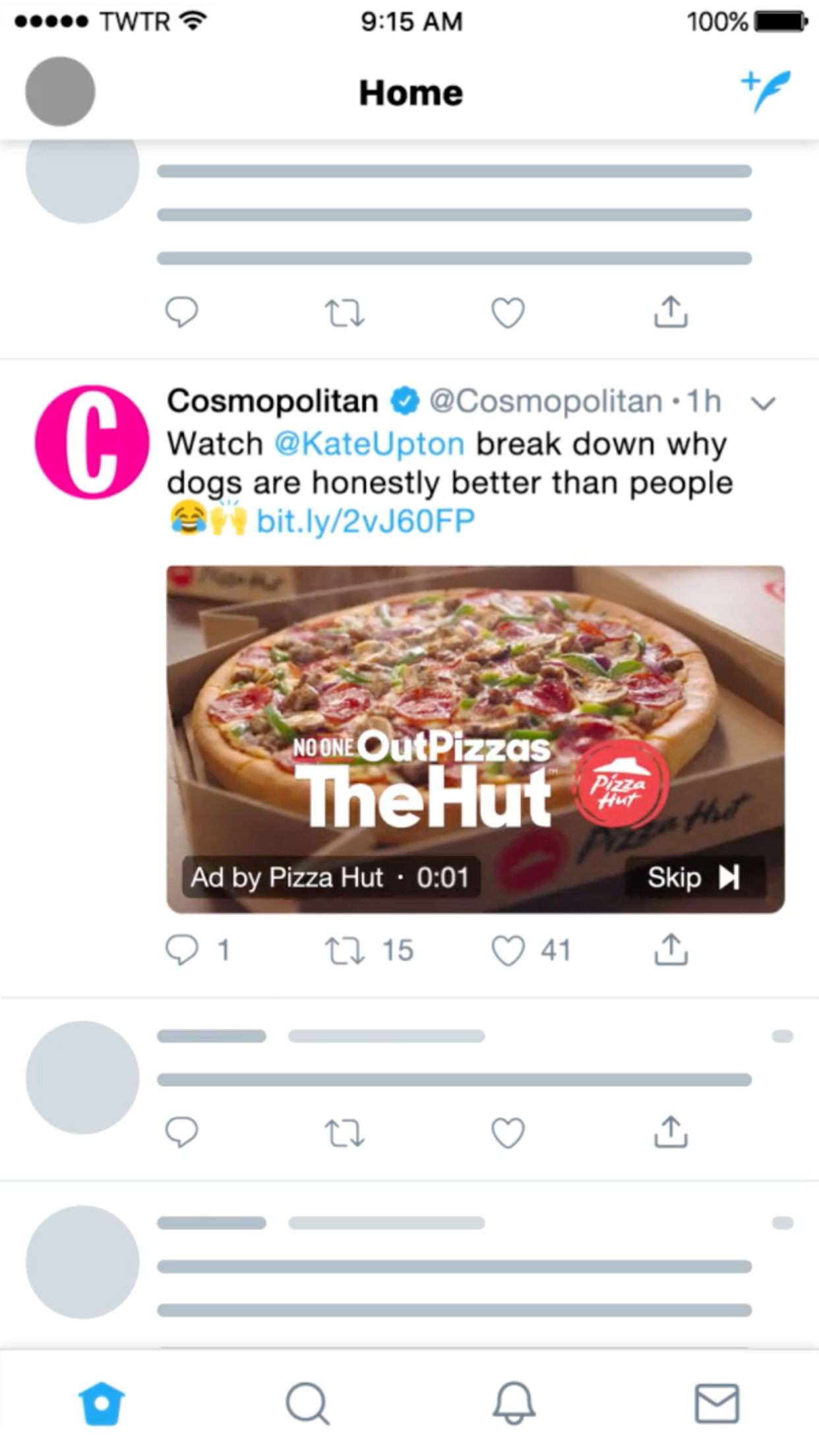 Choose your own default settings to monetize as many videos as you want, then tag your video content by selecting relevant tags from 15 content categories.
Twitter automatically matches it with advertising partners seeking to align with relevant content to reach their target audiences.
Premium & Global Advertisers
The Amplify Pre-roll program is live in 16 countries around the world with a growing roster of premium brands.
Any brand-safe video can be opted into the program to drive revenue almost instantly, with payouts delivered to publishers on a monthly basis. 
To help publishers succeed, we've created a brand safety review tool in Media Studio to give you transparency into how we determine whether videos are eligible for monetization.

Learn more about Twitter's brand safety guidelines or visit the Brand Safety Review page in Media Studio.
Amplify Pre-roll is integrated into the most popular video publishing tools, whether you use Media Studio or one of our video partners.

Within Media Studio, you can also track the performance of monetized videos using our analytics dashboard.
200+
Premium publishing partners
Amplify Pre-roll criteria
In order to qualify for the Amplify Publisher Program, your account(s) must meet the following criteria:
Be verified and in good standing
Publish brand-safe content according to the Safe For Ads content guidelines
Be an active Twitter video publisher
Accept the Amplify Publisher Program Terms & Conditions
Account(s) cannot engage in illegitimate activity and must follow
Twitter's spam rules and policies.
The majority of your published videos must be original and native to Twitter 
Eligible video content must be of premium production quality
Be based in a country or region where the Amplify Publisher Program is currently available.



Australia
Brazil
Egypt
France
India
Indonesia
Korea
Republic of Kuwait
Lebanon
Malaysia
Mexico
Philippines
Qatar
Saudi Arabia
Spain
Thailand
United Arab Emirates
United Kingdom

United States