Capture and share the most compelling parts of your live broadcasts with LiveCut.
LiveCut is a video-editing tool within Media Studio that allows you to create video clips from the most compelling moments in your live stream and share them to Twitter in real time. Designed to require no technical editing expertise, LiveCut empowers social media editors with easy-to-use video production tools to get your video clip content in front of wider audiences faster.
Easy to use
Create and share highlights instantly.
In the cloud
Edit from anywhere via web browser.
Monetize
Drive revenue via sponsorships & ads.
Step 1
Click on the Producer tab in Media Studio.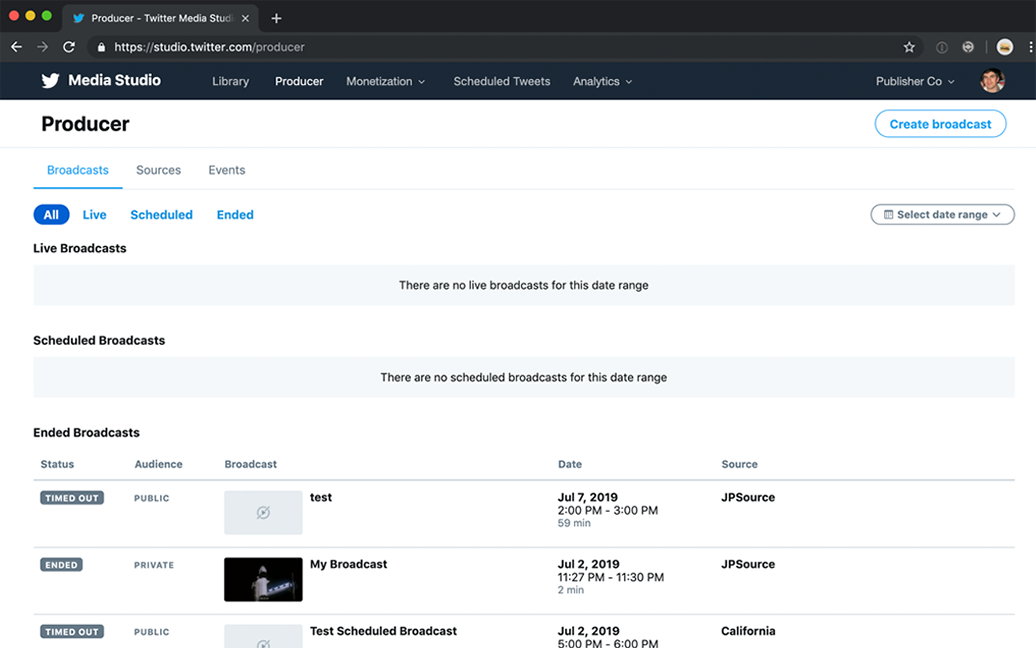 Step 2
Click on any broadcast in your broadcast list to open the Broadcast details window. Then, click the Edit in LiveCut button located underneath the preview player.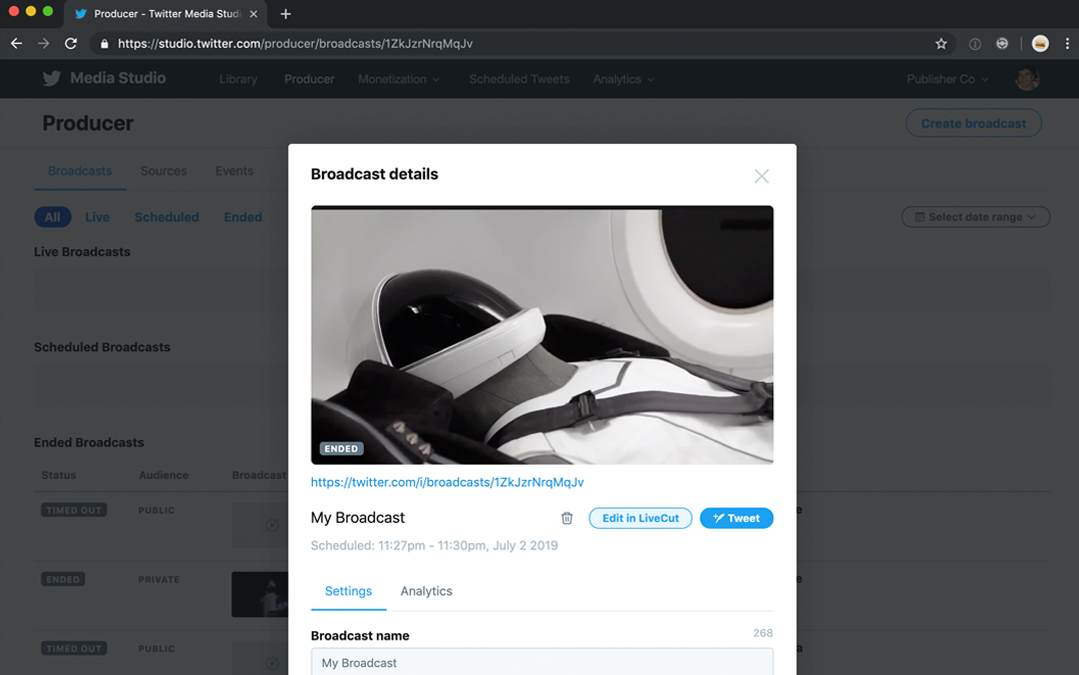 Step 3
Use Set start point or Set end point buttons to begin creating your clip. Change the duration of your clip by using the left and right clipper bars. 

Click Save clip button when done.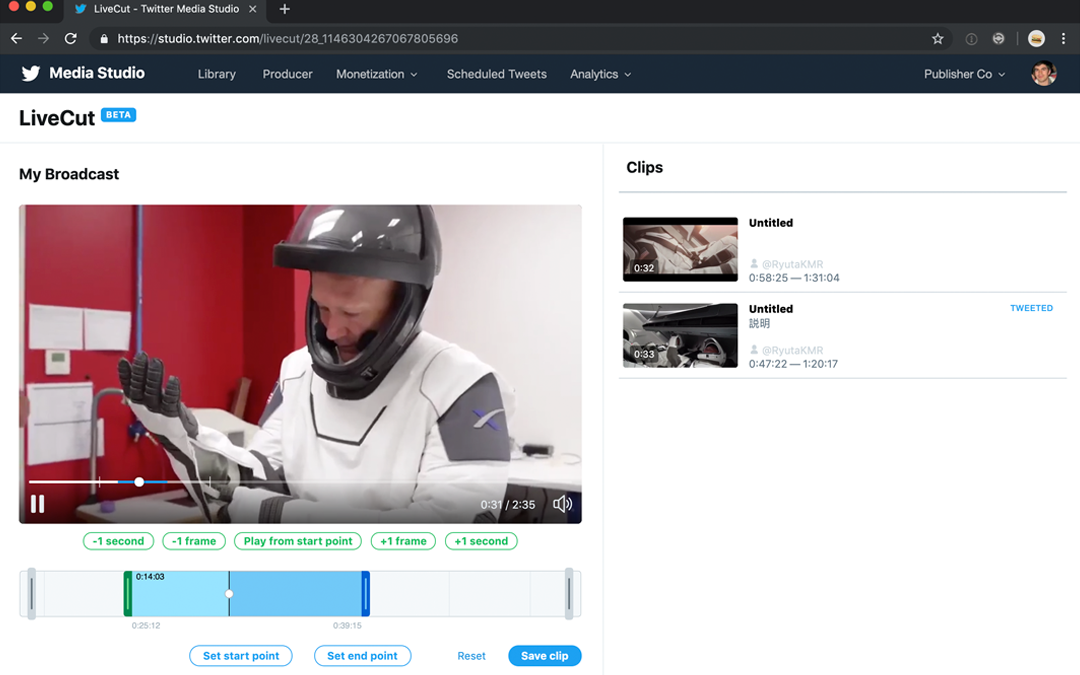 Step 4
See your created clips in the Clips list.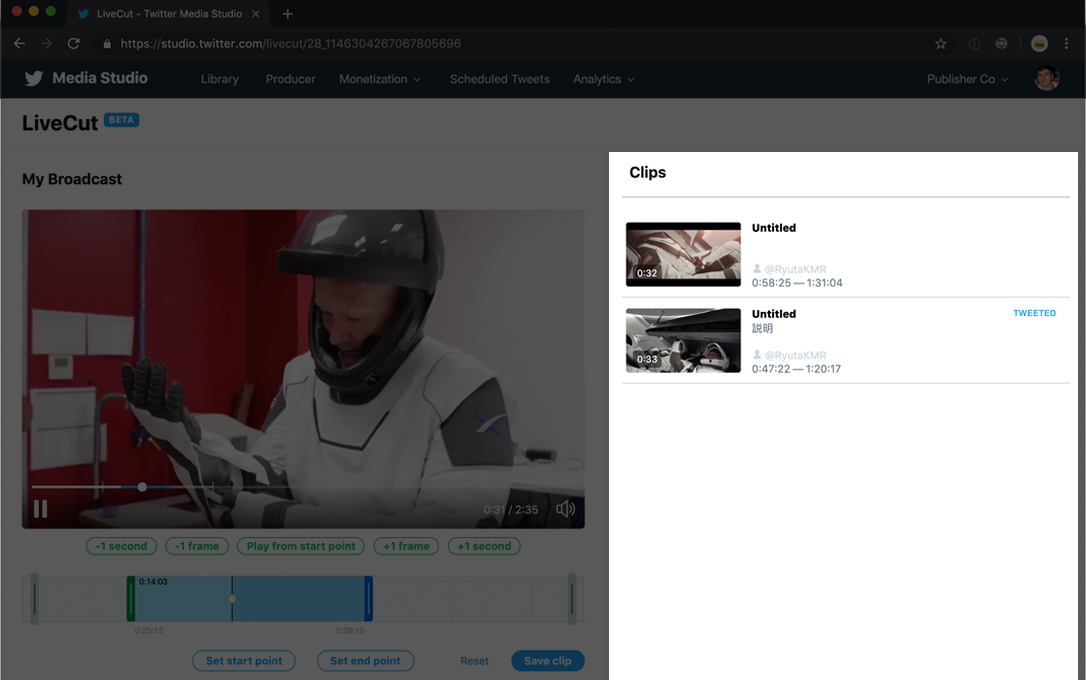 Step 5
Select a Clip to fine tune your clip editing, add metadata, and Tweet.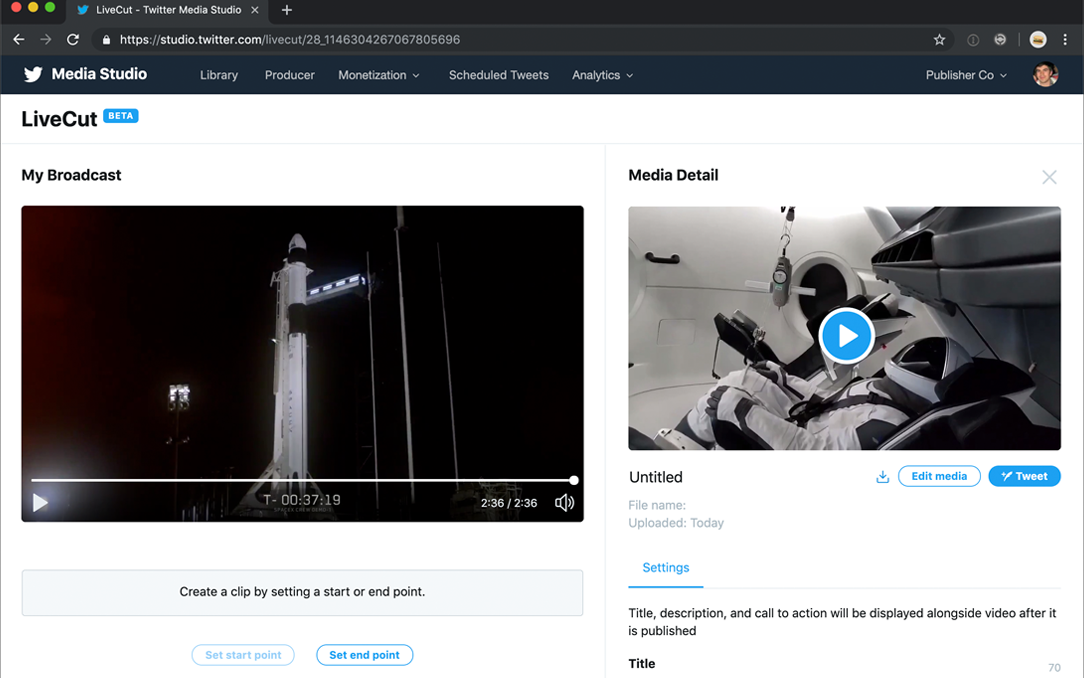 Step 6
Click Tweet to enter your Tweet text and then either schedule your Tweet for a future date and time, or share right away.